We are very proud of the Zickel Company history and take pride in sharing our mission, story, and affiliations with you!
Want to know more? If you have questions about Zickel Flooring that aren't answered here, please go to our "Contact Us" tab for instructions on how to communicate with the appropriate member of our staff.
Our Mission
Zickel Flooring is dedicated to creating and maintaining a healthy work environment where each individual functions as part of a team with the unified purpose of performing quality flooring installation. Ongoing accomplishment of this goal is achieved by working in harmony with our colleagues, suppliers, and customers in an ethical, knowledgeable and professional manner. We strive to understand the needs of others, to be respectful of all people regardless of their position, and to use our God-given talents to the best of our ability.
Our History
Company founder William J. Zickel, Sr. already had twenty years experience in business building products and flooring when he, Al Knudsted and Bob Crawford contributed $1,700 each to form a partnership of a new endeavor. Housed in a modest store front at 805 South Vandeventer in St. Louis, the long held dream of owning his own business was realized when the Wm. J. Zickel Co. officially opened for business on January 1, 1945.
Jumping into the fray of a complex World War II economy, the company began the process of establishing a reputation for integrity and quality work, competing with much larger and more established firms for every job. Billing for that first year in business totaled $31,039. Twenty-five years later, annual billings reached the $1,000,000 mark for the first time.
Daughter Jean Zickel joined the Company in 1950, and five years later, when Mr. Zickel bought out his partners to become sole owner, the business became the family enterprise that continues to the present day. Mr. Zickel led the company's steady growth until his death in 1971, at which time his son, William J. Zickel, Jr. was elected company president. Zickel Flooring established a Springfield office in 1960, and in 1976 relocated the St. Louis home office to its present location at 1555 Fenpark Drive in Fenton, MO. Son David Zickel joined the company in 1993, where he served as project manager, and in 2005 David Zickel was named President of the company- marking the third generation of the family owned business.
Under the leadership of David Zickel, the firm joined the StarNet Commercial Flooring Cooperative in 1999, receiving the AIA Merit Award for Craftsmanship (Chase Park Plaza Hotel project) in 2000 and putting itself on equal footing with the most respected and innovative industrial flooring companies in the nation. For its design and installation work at Springfield's progressive Library Station project, Zickel Flooring was awarded first place in StarNet's Unique Installation Challenge for 2003. That same year, sales exceeded 23 million. David Zickel remains the current President.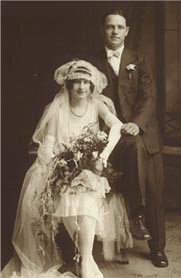 Experience, Passion, Commitment
Zickel Flooring is one of the oldest and most experienced commercial and residential flooring companies in the Midwest. Established in 1945, we have grown to become the leading experts in carpet, resilient, ceramic, stone and wood flooring. Our commitment to helping you achieve your goals starts with our industry-leading staff of experienced associates. Over 50 percent of Zickel employees have over ten years experience, not just in the flooring industry but with our company, providing the collective knowledge to proactively anticipate problems and ensure jobs are completed on time and on budget. Our passion is to continually earn the honor of being the go-to choice for your project. As a proud family-owned company, Zickel Flooring has the commitment, experience and financial strength to bring your vision to life.
Affiliations
Zickel Flooring is proud to be a member of the STARNET Flooring Cooperative, a nationwide organization that is the single most influential force in the contract flooring industry. Other professional affiliations include:
• Flooring Industry Council
• Carpenters Local 1310 (St. Louis)
• Carpenters Local 1181 (Springfield)
• Missouri Chamber of Commerce
• Arkansas Regional Council of Carpenters Local
Awards